GOVERNMENT STANLEY MEDICAL COLLEGE AND HOSPITAL
DEPARTMENT OF DERMATOLOGY, VENEROLOGY & LEPROSY
HISTORY OF DEPARTMENT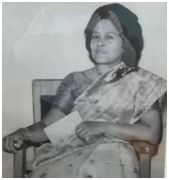 The Department of Dermatology in Govt. Stanley Medical College has been functional since 1960s. It was in 1977, under the Chairmanship of Late Prof. Dr. [Mrs]. R. Annamalai, a post-graduate teaching centre was set up with annual intake of one M.D [Dermatology] and two Diploma [Dermatology] seats. Prof. R.A laid the basic foundation of the PG Department and Started Dermatology training module, which is still being followed with modifications as per University Norms. Department of Dermatology Stanley, Chennai was put in the National map of Dermatology by Prof.R.A. who organized a Conference of Indian Association of Dermatologists Venereologists and Leprologists, presided by the then Hon. Governor of Tamil Nadu, in the year 1977. Subsequently iconic personalities like Late Prof T.C. Muthuswamy and Prof E.M. Abdul Razack headed this prestigious PG Department.
The department has grown up in its size since then and has contributed remarkably to the specialty of DVL. The department has introduced many new innovative treatment methods and investigative procedures, expanded and modernized Dermato-surgery and phototherapy domines, and has started research lab for dermatology. The Department regularly carries out interdepartmental and ICMR research activities.
SERVICES OFFERED
Department runs a special Out Patient section for pediatric dermatology, separate block for STI and Temporary Hospitalization ward for Hansen's Disease. The Department runs inter-departmental conferences to better train its faculties and residents in dermatopathology.
The department provides the state of the art treatment in all domains of Dermatology including pulse therapy, biological agents, LASERS, phototherapy and surgicalprocedures and is furnished with the most modern equipment. Department has hundred bedded In-Patient ward facility and treats about 800 plus patients in the out-patient department some days crossing 1,000 numbers.
Department is also engaged in social awareness activities and provides special health care to patients in Urban Primary Health centers on weekly basis also takes part in project relating to prevention and control of occupational diseases in the Unorganized Sector, conducted by the Department of Public Health and Preventive Medicine, Tamil Nadu.
FACULTIES
S.No.
DESIGNATION
NAME
1.
Professor & HOD
Dr. V. Anandan
2.
Professor
Dr .C.Vijaya Baskar
Dr. G.K.Tharini
3.
Associate Professor
Dr. R. Sowmiya
Dr.B.T.Priya
4.
Assistant Professor
Dr. N. S. Jayanthi

Dr. P. Saraswathy
Dr. M. Mani Surya Kumar
Dr. P.S. MohanaSundari
Dr. R. Hemamalini
Dr. V.A. Kayalvizhi
Dr. Anitha Christy
Dr. C. Vidhya
Dr. Ragini Rajan
Dr. Bede Anand
5.
Senior Resident
Dr. S. Syed Iqbal
Dr. J. Anbulakshmi
Dr.N.Paru Priyadharasini
POSTGRADUATES
| | | |
| --- | --- | --- |
| I YEAR | II YEAR | III YEAR |
| Dr.Ajithkumar M | Dr. Abirame. N.K | Dr. Arunkumar. M |
| Dr. Akshaya N | Dr. Bavithra. S | Dr. Aveni Koza |
| Dr .Elango M | Dr. Benedit Regi | Dr. Balakumaran. C |
| Dr. Jayashree M | Dr. Brundha. M | Dr. Guru. R |
| Dr .Kudilarasi A | Dr. Deborah Roselin | Dr. Jagan. R |
| Dr. Preethi R | Dr. Nasaha. T.K | Dr. Madhan Chand. M |
| Dr. Priya V | Dr. Priyadharshini. R | Dr. Pravin Kumar. S |
| Dr. Ramya M | Dr. Rajeswari. R | Dr. Sakthivadivu. S |
| Dr. Saranya Rajee S | Dr. Sugirtha. V | Dr. Vikram V Huddar |
| Dr. Vignesh K | Dr. Sumi Francis. M | Dr. Tamilselvi. V |
ACADEMIC ACTIVITIES
COURSE OFFERED : MD - DVL
TYPE OF COURSE : MEDICAL
COURSE DURATION : 3 YEARS
SANCTIONED NUMBER OF SEATS: 10 per year
AFFLIATED UNIVERSIITY: THE TAMILNADU Dr. MGR MEDICAL UNIVERSITY
SELECTION PROCEDURE : THROUGH NATIONAL ELIGIBILITY cum ENTRANCE TEST
RESEARCH AND PUBLICATION (NATIONAL AND INTERNATIONAL)
PUBLICATIONS FROM THE DEPARTMENT DURING LAST 3YEARS:
(Full articles published in indexed journals included. No case reports or review articles given)
1. Venkatesan A, Saradha K.P, Kumar V.S, Kumar M.S, Begam C.Z, Singh R. 'The utility of etanercept in chronic stable plaque psoriasis'; Results from a open-label, prospective, single arm study. Indian J DermatolVenereolLeprol 2017;83;113-6.
2. Anandan V, AfthabJameela W, Sowmiya R, Mani surya Kumar M, Lavanya P, ' Rituximab : A Magic Bullet for Pemphigus' Journal of Clinical and diagnostic research. 2017;11(4);01- 06
3. MohanasundariPS, AnandanV,Afthab Jameela W, SucharitaS. A prospective cohort study to determine the reduction of Itch Severity Score (ISS) in Lichen Planus treated with low molecular weight heparin in a tertiary care centre. Indian Journal of Clinical and Experimental Dermatology 2017;3(3);91-95 .
4. AfthabJameela W, Anandan V, Mani Surya Kumar M, Shukla Shubhra. Efficacy and safety of platelet rich plasma (PRP) as monotherapy in the management of acne scars in a tertiary care centre. Indian Journal of Clinical and Experimental Dermatology 2017; 3(3); 119-23.
5. Arunkumar S., Sarankumar S., Iqbal S. Syed, Kayalvizhi V A., SekarSucharitha. Role of venereal disease in increased risk of erectile dysfunction in men attending a tertiary health centre in south India. Indian Journal of Clinical and Experimental Dermatology 2017; 3(4);163-166.
6. Jayanthi N.S, Anandan V, Marbaniang Stacy Ann. Epidemiological Pattern of Skin Diseases Among Patients Attending Dermatological Outpatient Department at a Tertiary Care Centre, North Chennai; Indian Journal of Clinical and Experimental Dermatology.2017; 3(4); 134-137.
7. SenthilkumarV,Anandan V, Kopika S. Comparative study of efficacy , safety and tolerability of Etanercept and parenteral Methotrexate in Chronic Plaque Psoriasis . Stanley medical journal 2017; 4(1); 27-32.
8. SenthilKumarV, AfthabJameelaW, Anandan V, SivaranjiniJ . A Prospective Study of Safety and Efficacy of Thalidomide in Dermatology in a Tertiary care centre – Tamilnadu. Stanley Medical Journal 2017; 4(1); 33-37.
9. ManimegalaiM ,Kayalvizhi V A, Sarankumar S, Syed iqbal S, Arunkumar S. Anti retroviral post exposure prophylaxis to health care providers – a retrospective study Stanley Medical Journal 2017; 4(2); 9-13.
10. Saraswathy P, NithyaGayathri Devi D, Sivaranjani J. Study on linear dermatoses International Journal of Research in Dermatology 2018 ; 4(2 ); 190-196.
11. Arun Kumar S, Syed Iqbal S, Sarankumar S, KayalvizhiVA,RaginiRajan. Barriers affecting condom usage – A cross-sectional observational study among sexually active males in a tertiary care centre. Indian Journal of Clinical and Experimental Dermatology 2018; 4(1);35-39.
12. NithyaGayathri Devi D, Saraswathy P, Kopika S. Cutaneous manifestations of systemic lupus erythematosus. International Journal of Research in Dermatology 2018; 4 (2); 142-148.
13. Anandan V, MohanaSundari PS, Yoga Nandhini, RaginiRajan.. Cyclosporine - An eye opener in severe cutaneous adverse drug reactions .Indian J of Clinical and Experimental Dermatology 2018 ; 4(1); 48-53
14. Mani Surya Kumar M, Senthil Kumar V, Parimalam K, Anandan V. Mycetoma –a resurgence. Indian Journal of Clinical and Experimental Dermatology 2018;4(1);44-47
15. Manimegalai M, Elangovan P, Kayalvizhi V A.Retrospective analysis of burden of maternal syphilis and the outcome in the fetus in tertiary care centre. Int J of research in dermatology.2018.,4(2);181-184
16. Manimegalai M,Aarthi B K, Vidhya L, Hemamalini R, Padamkumar M. Effectiveness of platelet rich plasma in the treatment of androgenetic alopecia. Indian journal of scientific research 2018;7(10)13-15
17. ManimegalaiM,Vivekanandh K,Vidhya L, Hemamalini R. Efficacy of intralesional vitamin D3 in extensive & recalcitrant wart : an open controlled trial.Indian journal of scientific research 2018;7(11)301-302.
18. Sowmiya R, NithyaGayathri Devi D. Narrow band UVB therapy versus Tazorotene and Narrow band UVb combination therapy in psoriasis – A comparative study .Indian J of research in Dermatology; 2018.,Aug 4(3)429-432.
19. Jayanthi NS, Anandan V, Kopika S. Various presentations of cutaneous tuberculosis at a tertiary care centre: a one year prospective study. Int J Res Dermatol 2018; 4: 559-62.
20. Saraswathy P, Anandan V, Kopika V. Patterened wound healing effect of topical recombinant human epidermal growth factor in trophic ulcers secondary to leprosy; Indian Journal of Clinical and Experimental Dermatology.2018; 4(2); 137-141.
21. Parimalam K, Sowmiya R, MithraS.Diabetes mellitus & Hepatitis C in Generalized lichen planus – A case control study- Indian J of research in Dermatology; 2019.,5(1).
22. Chandrakala C, Tharini GK. A Clinical Study on 100 Cases of Herpes Zoster in a Tertiary Care Hospital. Int J Sci Stud 2017;5(9):138-143.
23. Ayyamperumal A, Tharini G, Ravindran V, Parveen B. Cutaneous manifestations of internal malignancy. Indian J Dermatol. 2012 Jul;57(4):260-4. doi: 10.4103/0019-5154.97657. PMID: 22837557; PMCID: PMC3401838.
24. Kannambal K, Tharini GK. A Screening Study on Dermatoses in Pregnancy. J Clin Diagn Res. 2017 May;11(5):WC01-WC05. doi: 10.7860/JCDR/2017/27207.9907. Epub 2017 May 1. PMID: 28658887; PMCID: PMC5483789.
25. Chandrakala C, Tharini GK. Pattern of Neonatal Dermatoses in Newborns of Intensive Care Unit in A Tertiary Care Hospital. Int J Sci Stud 2017;5(6):67-73
26. V. Suganthy, G. K. Tharini, Treatment of multiple warts: efficacy of homologous autoimplantation therapy and comparison of homologous autoimplantation therapy and cryotherapy with liquid nitrogen,doi:10.18203/issn.2455-4529.IntJResDermatol20193232
27. R. Subha, G. K. Tharini, Clinical evaluation of hirsutism in South India,issn.2455-4529.IntJResDermatol20184459, 10.1820.
28. P., Prabahar; C., Vijayabhaskar. Analysis of reactivity pattern of venereal disease research laboratory test in a tertiary care hospital. International Journal of Research in Medical Sciences, [S.l.], v. 5, n. 8, p. 3498-3501, july 2017. ISSN 2320-6012.
29. Swamiappan M, Chandran V, Prabhakar P. A Retrospective Study of the Pattern of Sexually Transmitted Infections in Males: Viral Infections in Emerging Trend. J Clin Diagn Res. 2016 Jan;10(1):WC01-3. doi: 10.7860/JCDR/2016/16142.7138. Epub 2016 Jan 1. PMID: 26894160; PMCID: PMC4740688.
30. Chandran V, Periyasamy P,Kalaivani S.Clinico epidemiological study of secondary syphilis: a retrospective study from a tertiary care centre in Tamil Nadu .Int J Res Dermatol 2019;5:272-6.
31. Swamiappan M, Chandran V, Ramasamy S, et al. Candidal balanoposthitis – A retrospective study in a tertiary care centre of South India. J. Evolution Med. Dent. Sci. 2016;5(95):7042-7045, DOI: 10.14260/Jemds/2016/1592
32. Swamiappan, Murugan, et al. "Pattern of mucocutaneous manifestations of HIV infected patients: a retrospective study." Journal of Evolution of Medical and Dental Sciences, vol. 5, no. 59, 2016.
33. Priya BT, Muthupandian V,Alagar K, Kannan R.A retrospective study on the incidence of non-venereal genital dermatoses in patients attending STI clinic at a tertiary care centre. Int J Res Dermatol 2017;3:254-60.
34. Priya B T, Suganthy R R, Manimegalai M, Krishnaveni A. Familial ainhum: A case report of multiple toe involvement in a father and son, staging of ainhum with insight into different types of constricting bands. Indian J Dermatol 2015;60:106
ONGOING RESEARCH:
FACULTIES
| | |
| --- | --- |
| TITLE | PRINCIPAL INVESTIGATOR |
| Comparative Efficacy of Micronized Isotretinoin Vs Standard isotretinoin in Manangement of Moderate to Severe Acne | Dr.ManiSurya Kumar |